About
We are a boutique herbal accessories manufacturer from Germany with a strong focus on making ritualistic 'me time' moments more special, through timeless design, superior quality and rigorous innovation.
How we Roll
Success is a function not of greatness, but a consequence of immaculate preparation. It is a certainty no industry, discipline or pursuit has been spared from, rendering it an indispensable perennial truth. Whether making history in just 9.58 seconds, or relishing the last sip of a ceremonial-sunrise-coffee, the quality of outcomes and experiences are predetermined by what occurs before. 

CAPU has therefore dedicated its undivided attention to replacing the outdated one-size-fits-all grinder with an innovative and distinguishably crafted multi-dynamic rebuild, which caters to those seeking to unlock a tailor made, unbound experience.

In the gold-rush of a flourishing cannabis industry, all efforts have focused on perfecting the product, but not the process. Consequentially, the grand potential for nuanced and enhanced experiences that have come from meticulous bioengineering and cross-breeding of cannabis, have been curbed by the undifferentiated and stagnated evolution of its preparation. 

We are very proud and excited to share our achievement with you and sincerely hope that it will provide you with as much joy and happiness as it did to us throughout the product development process.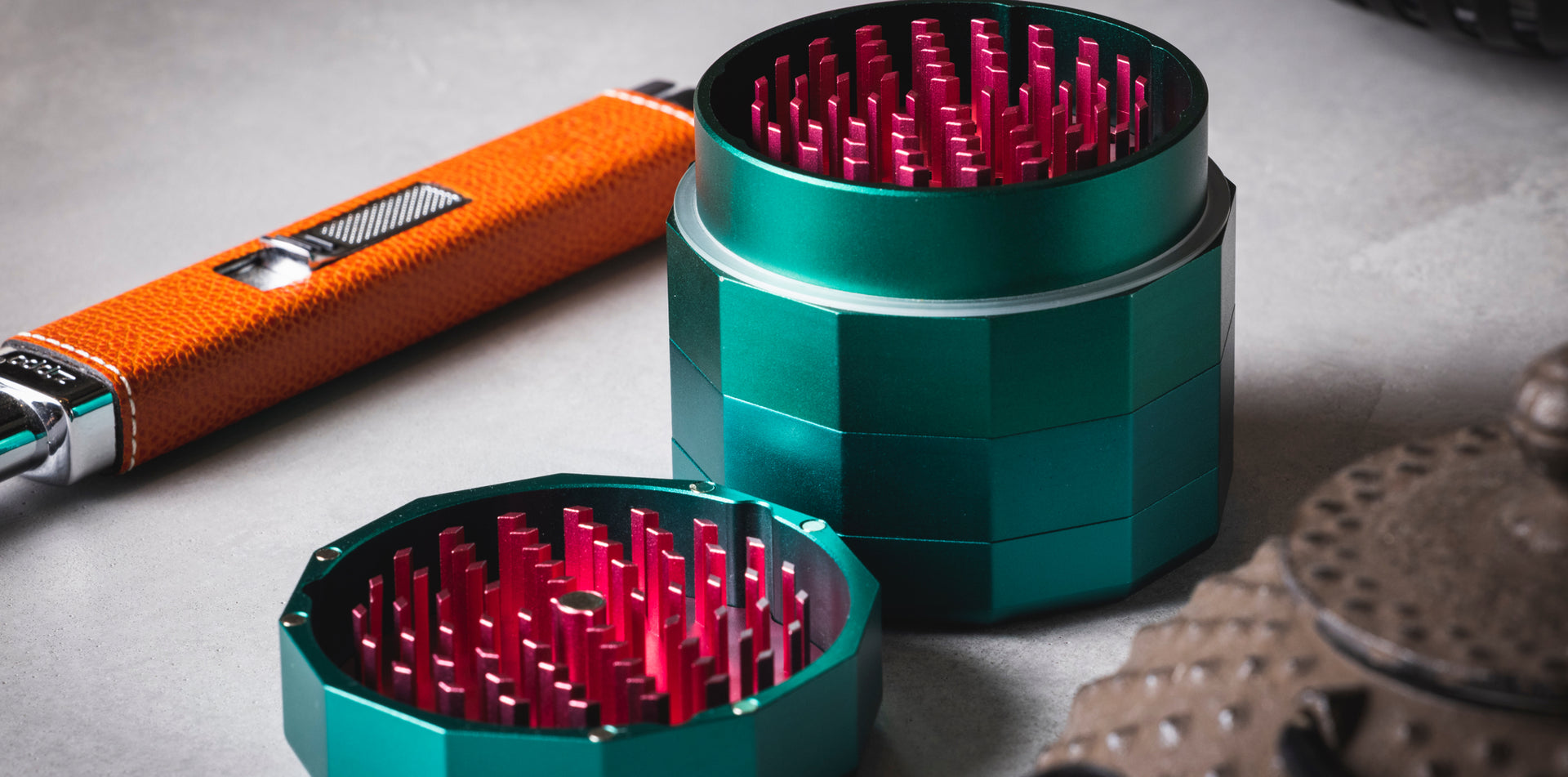 Who are we? We're a bunch of herb enthusiasts in love with building better habits. Our passion for the space gives us purpose. CAPU started in 2020 as a passion project aiming to bring more mindfulness to herb consumers. We all deal with our own struggles in our own special way but what unites us is the desire to conquer those challenges and grow through the adversities life throws at us. CAPU has a special focus on self-care and propagates positive mental health using herbal remedies. 'Me time' moments give you the space and freedom to unwind, relax, reflect, look inwards and challenge your own paradigms. What we seek is a better version of ourselves, what we have is a flawlessly crafted German-engineered grinder extraordinaire to get you started.
Our mission is to build a world-class one-stop-shop for getting high, advocating the shift away from the overwhelming negative stigma associated with herb smokers and dramatically improving the space's public perception. We will help you redefine your personal rituals to faciliate a new approach to an old habit. Our mission is to elevate your herb consuming ways and introduce you to the most reliable and versatile grinder on the market.